Refrigeration Top Sellers catalogue available
Discover our updated Refrigeration spare parts portfolio including R290 condensing units and compressors from Embraco, Secop and Cubigel, Carel, Danfoss and Sanhua electronic valves' and new Embraco R600 compressors.
REPA works closely with the top brands in the industry to offer our customers the most comprehensive refrigeration solutions.
REPA offers the most popular spare parts for Commercial Refrigeration and Catering, with all parts in our powerful and user-friendly webshop, the largest inventory of spare parts with high availability and the fastest delivery times: order today, with you tomorrow.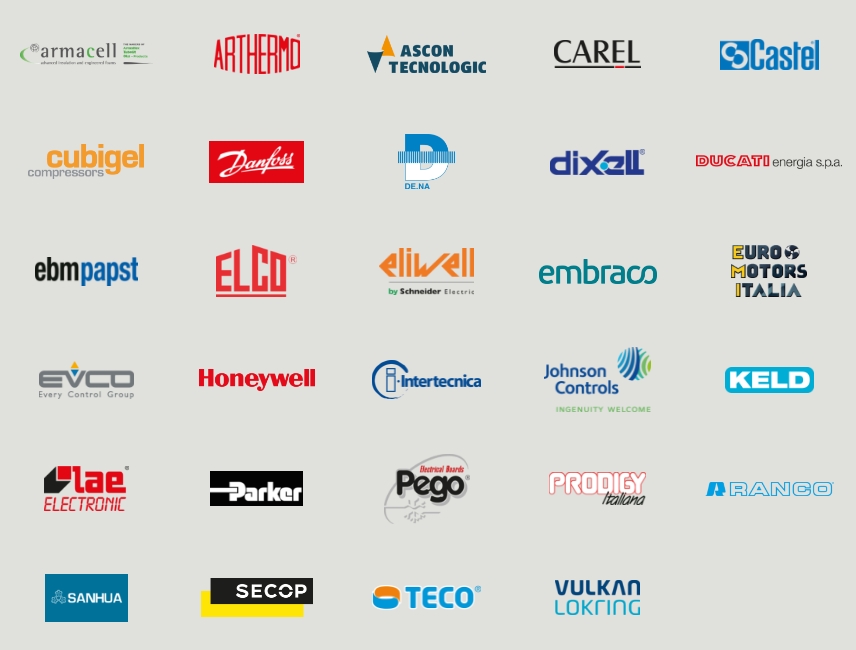 Refrigeration top sellers
Best brands and top selling spares in stock
Everything commercial refrigeration professionals need can now be found in the new Refrigeration Top Sellers catalogue: the best brands on the market and the most popular and best-selling items.